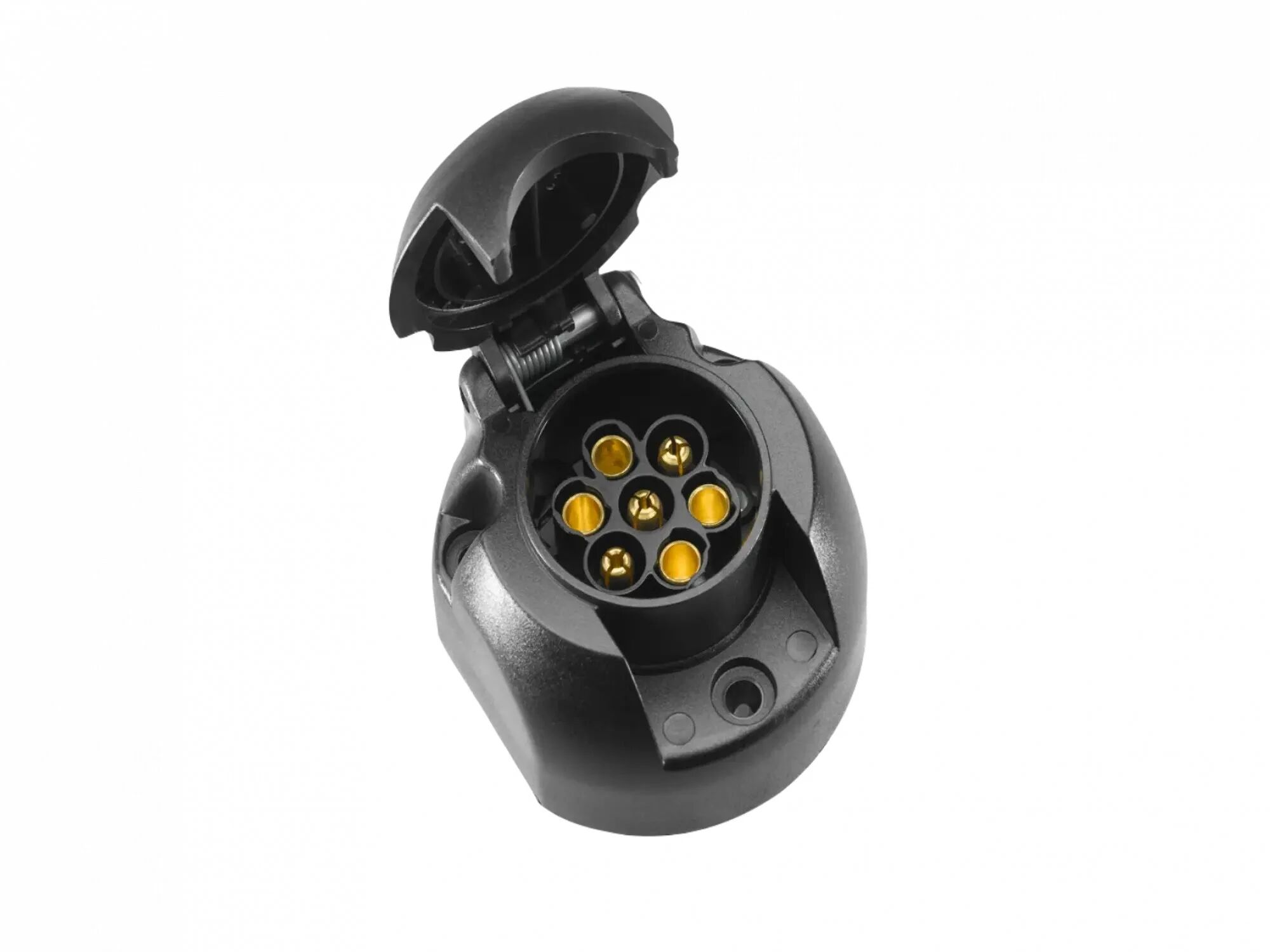 7-pole wiring kits
The Brink 7-pin wiring kit is easy to use and simple to assemble. These wiring kits are extremely suitable for use on bicycle carriers. The same applies to trailers and boat or horse trailers. 7-pole plugs provide basic lighting such as indicators and brake lights.
Every object that you connect to your car must be equipped with electricity to activate all the lights. This is an essential function that guarantees safety in traffic. The connection between the car and the bike carrier, trailer, caravan, boat or horse trailer is made by plugging the socket of the object you wish to pull into the socket of the car. Two plugs are most common: the 7-pole and the 13-pole plug.
In general, bike carriers are equipped with a 7-pole plug. The same applies to trailers, boat or horse trailers. With more modern versions of these towing objects, the 13-pole plug is becoming increasingly common. A caravan has a 13-pole plug anyway.
Explainer video wiring kits