Certificate Cupra Born, Renault Zoe, VW ID.3
We've received a clearance certificate for the bike carrier solutions for the Cupra Born, Renault Zoe and the VW ID.3. This means that our RMC has been through several tests combined with a bike carrier and additional rear load carrier with a positive test result.
In November 2022, our RMC bicycle carrier solution for the Peugeot E-208, Opel E-Corsa, Opel E-Mokka, DS E-Tense (article number 4005045) also received the TÜV clearance certificate.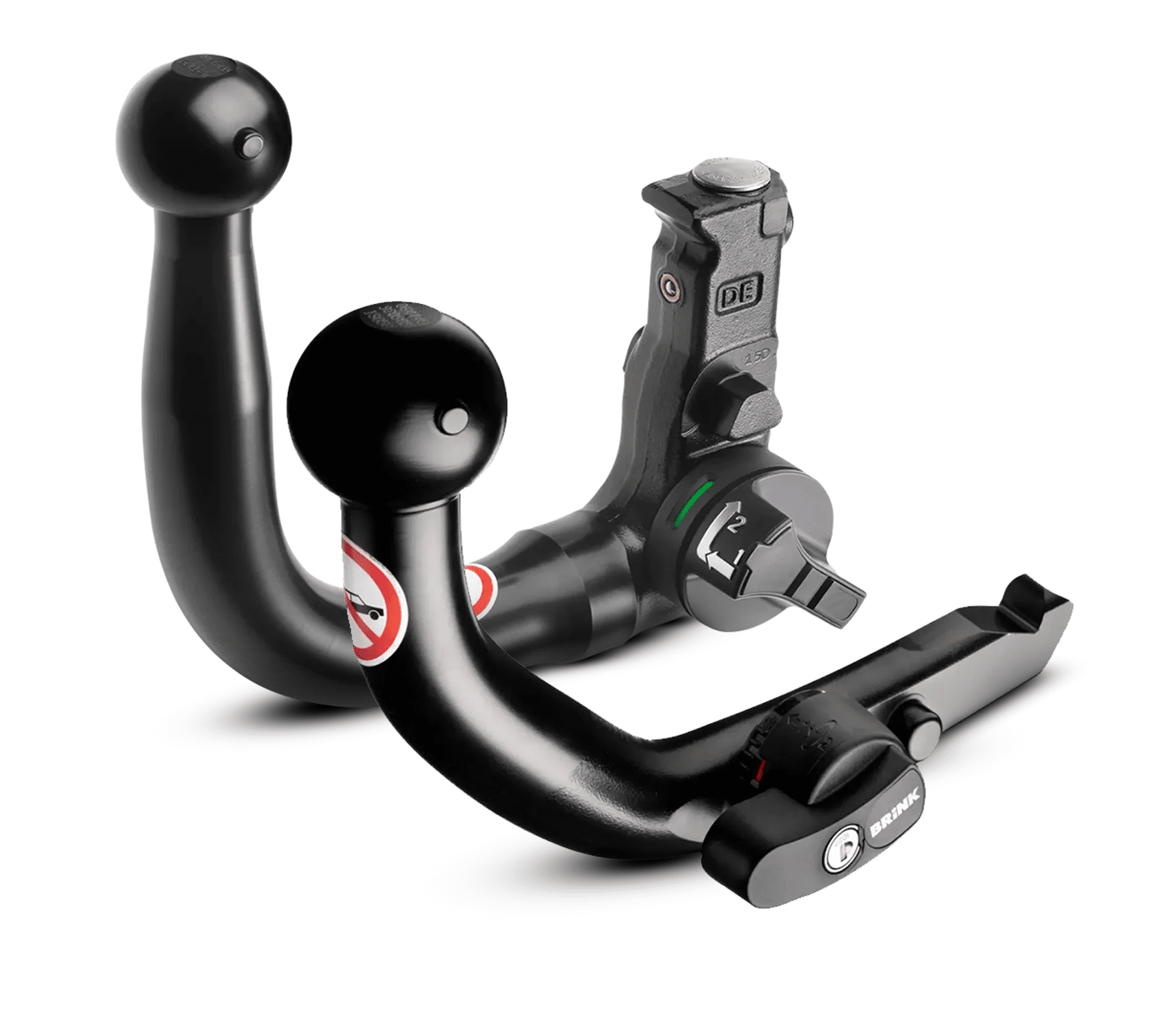 Why did we do these extra tests?
Each new towbar is subjected to the European standardized R55 test. This is part of the homologation (approval) process. The R55 test simulates a dynamic situation in which the towbar is loaded at an angle of 15 (or 20) degrees during 2 million cycles. The force on the towbar during the test is mostly horizontal, as it would be if a trailer is coupled. So, the European standardized test is only for towbars (with towing weight), because a towing situation is simulated. As you can imagine, the forces of a bike carrier on a towbar will be mostly vertical. There is no European regulation for (towbar-like) bike carrier solutions because there is only vertical loading involved, which explains why there is no homologation possible for bike carrier solutions (non-towing solutions).
Test for bike carrier solutions (non-towing)
However, there is a standard test for bike carrier solutions that is frequently carried out and accepted within the automotive sector: the Carlos TC/BC test. In this test, a realistic driving situation is simulated with vertical load on the bike carrier solution at an angle of 75 ° to 90 °. Imagine a car with a bicycle carrier and two bicycles on the back. If the car drives over a threshold at 90 kilometers per hour, this has a significant impact on the towbar and the car. This action is repeated 100,000 times. Does the bike carrier solution come out intact? It is then approved for lifelong use.
Additional tests by TÜV Süd in order to get clearance certificate
All our bike carrier solutions are tested in our own test center in Staphorst. Based on these tests, the TÜV Süd can carry out further tests with the vehicle. That is what we did with our bike carrier solution for the Cupra Born, Renault Zoe, VW ID.3, Peugeot E-208, Opel E-Corsa, Opel E-Mokka and DS E-Tense. The tests were a durability test (Carlos TC/BC test), dynamic driving tests and static tests. We are proud that these bike carrier solutions now have a clearance certificate from TÜV Süd!